From the "we love  our users" bin comes this tip from Amanda at TipsySociety: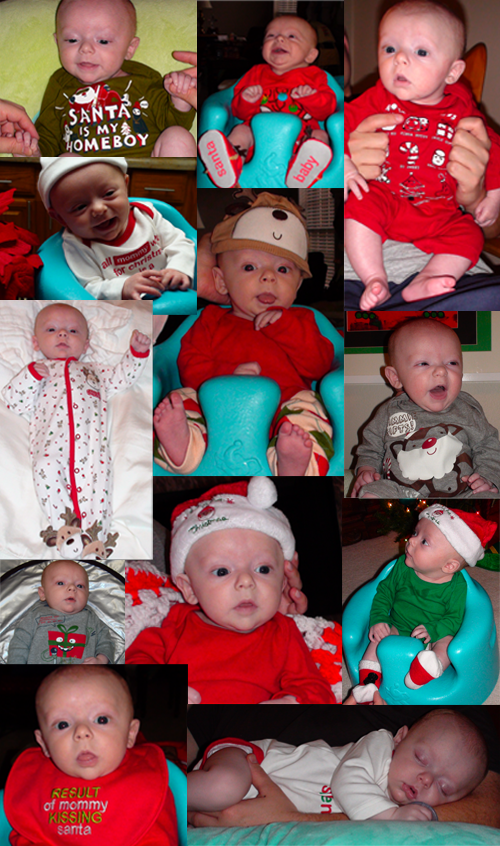 "Twelve Days of [Your Child's Name Here]"
This is the way The Twelve Days of Jack worked:  In the 12 days leading up to Christmas day, we would dress him up in his Christmas socks or his Christmas bib or what have you.  Then we would upload that pic to Totspot which is a Facebook type of thing for babies. It's fabulous–all your relatives and friends sign up to be your kiddo's friend and then you upload your journal entry, picture or video ONCE and it sends out a link to everybody he's friends with.  Each day SOMEONE gets to relish in the fact that their Christmas themed present was showcased AND your kiddo doesn't have to endure the revolving dressing room door.  It's definitely a WIN WIN.
-
Got a tip to share with our users about how you use TotSpot? Let us know about it: we're easily reached via email, Twitter, or Get Satisfaction.